Did you know, Salesforce will no longer support their old interface and custom tools may not be supported?
The time is now to migrate to Salesforce Lightning Edition.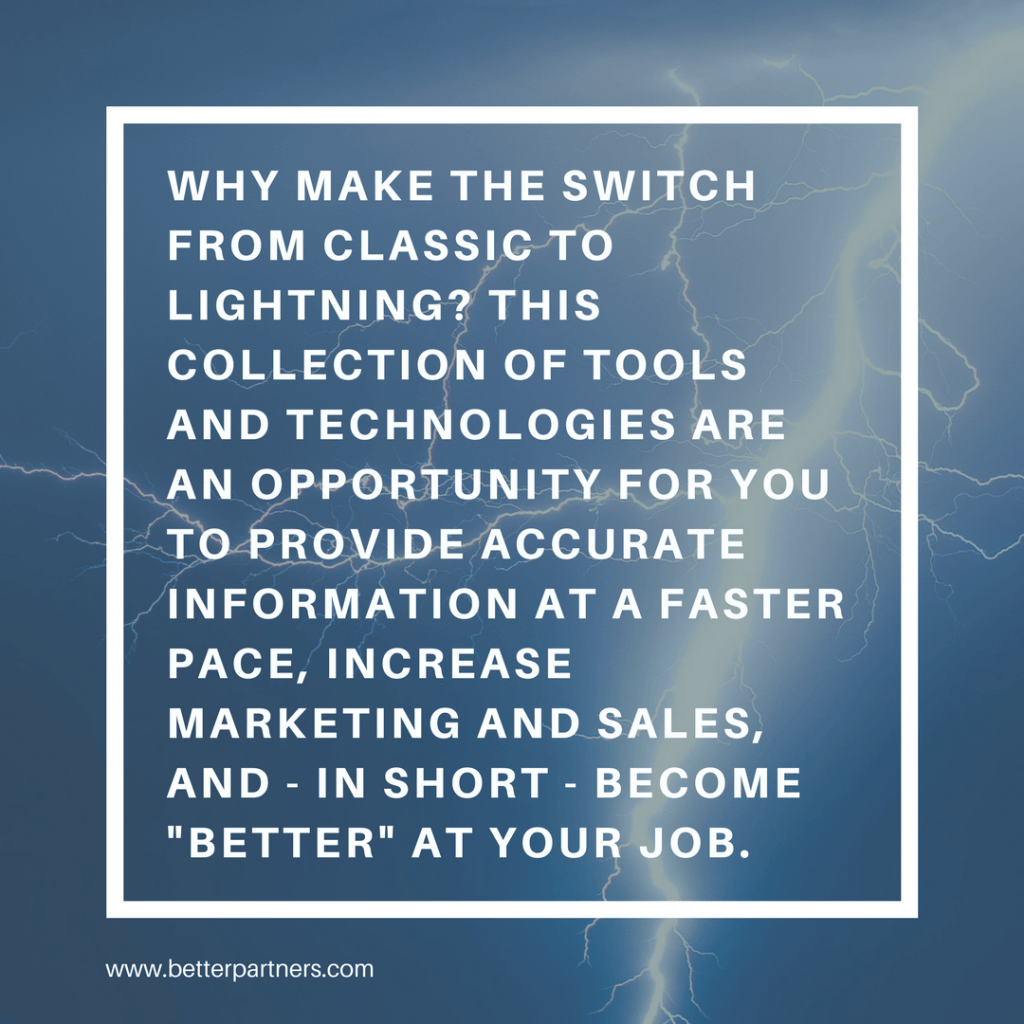 If you're an active part of the Salesforce community, you know by now the importance of making the switch from Classic to Lightning CRM. Here's the thing – this transition isn't just hype. The longer you postpone, the farther you are from staying on top off all of the latest and greatest Salesforce has to offer. This collection of tools and technologies are an opportunity for you to provide accurate information at a faster pace, increase marketing and sales, and – in short – become better at your job. Take it from two tech geeks who know the CRM inside and out.
Our Top 5 Salesforce Lightning Features 
Here are a few features of Salesforce Lightning we think stand out
It's the latest edition with the latest technology
New Salesforce features for faster selling
A feature of Lightning Voice
The Steelbrick Feature enabling Quote-to-Cash
Professional Alliance with Outlook
We've been consulting administrators and owners of successful businesses on how to use (and get the most out of!) this CRM platform for the past decade. Still not sure you're missing out? In this E-book are Better Partners top "6 Reasons to Make the Switch to Lightning."
Note customized tools may not be supported after the transition
---
Salesforce Lightning together with Better Partners, will help you get "better" at your job!
Fill out the form below to download the FREE E-Book to help you make the migration to Lightning!
We're happy to offer a FREE 30-Minute Consulting Phone Call to help you discover your needs better.