Xappex's XL-Connector (fomerly Enabler4Excel) by Taralex LLC hits The Better List! The Better Partners team built The Better List to help you find the best possible tools for your business, while on a budget. Therefore, our tech geeks did the research for you. We've based our recommendations on six parameters based on capability, cost, and customer service (check out this blog to get the full scoop on The Better List).
Businesses who utilize Excel or Google Sheets for processing data outside of Salesforce should consider implementing XL-Connector. In the past, we've wasted a lot of time importing and exporting data from Salesforce to manipulate in Excel. Those days are gone. With XL-Connector, you can add new data, update existing data, or delete data in Salesforce – all through Excel or Google Sheets.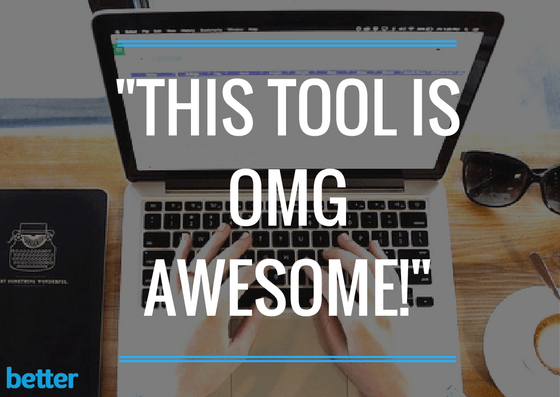 How XL-Connector Performs Based On The Better List Criteria:
Feature Rich Configuration
This tool is "OMG Awesome"! For example, you can open a spreadsheet and with one click of a button, pull the most updated data in from Salesforce. Next, make your changes in the spreadsheet. With one more click, your updates will be pushed back into Salesforce. No downloads. No uploads. Just clean data, updated efficiently whenever you'd like.
Additionally, you can schedule reports to run and update automatically. Case in point: let's say you want a daily report of all open opportunities. Just tell XL-Connector to pull fresh data from Salesforce every morning at 7:30am. It will pull the data, and update your spreadsheet without you having to think about it. How much time will you save over days, weeks, and months, not having to go into Salesforce, run the report, export and download it, then copy the data into your spreadsheet?
We've found the following XL-Connector features to be valuable (visit the Xappex website to see all the details):
Pull any Salesforce report into Excel or Google Sheets
Insert, update, delete up to 1 million records
Mass-merge accounts, contacts, and leads
Work offline and push data back once connected
Schedule automatic refresh of all your data from Salesforce
Get a comprehensive picture of all the fields in the system: what they are and where they show up
Cost/Benefit
XL-Connector has a tiered pricing structure based on your team's needs. Starting around $15/month, you'll see the cost benefit immediately in time saved. Better Partners is a referral partner for Xappax. Our customers can save 10% on their purchase of XL-Connector with the code: BETTERPARTNERS.
Look Before You Leap
You can utilize a 30-day free trial of XL-Connector before you buy.
Multi-User Capabilities
Each user requires a license.
Strong Community Value
We've discovered that not a lot of people know about XL-Connector (yet). Hence, a strong community of users has not surfaced.
Responsive Customer Support
The customer support for XL-Connector is top-notch – we give it 4.9 out of 5 stars. The team at Xappex is extremely responsive and helpful. It was rare that issues weren't resolved within a business day.
Is XL-Connector Right For You?
If you're a Salesforce user who depends on Excel or Google Sheets to modify, report, or represent your data, XL-Connector will serve you well. Most of all, you'll stop downloading .csv files, and save time by integrating your spreadsheets with Salesforce. Hope you enjoy this blog on the Xappex XL-Connector (formerly enabler4excel)!
If you'd like to learn more about how XL-Connector by taralex llc could save you an incredible amount of time, connect with our team at Better Partners. And to learn about more of our favorite process and productivity tools, check out The Better List.