Ready to up your Salesforce game? We've got some inside information… 
We genuinely want our clients to succeed, which is why we're giving you a heads up on what Salesforce apps and tools are new (or necessary!) in 2018. As you probably know, remaining diligent about documentation is key. We could talk about that all day. But, let's pocket that as a "friendly reminder" and focus on these 4 pointers to up your Salesforce game.
4 Pointers from the Experts at Better Partners
1. Lightning Transition
Lightning Experience is Salesforce's new user interface. It is capable of doing many things the "Classic" interface cannot. For starters, it's faster and easier to both find and add the data you need to make your business run smoothly. Moreover, with every new release Lightning becomes better and will help you become better at what you do.
Unless you're using some very specific features in Classic, there's no reason to stay. However, if you still need more incentive to transition, click below for our free E-Book: 6 Reasons to Make the Switch to Lightning. This downloadable will help you understand why it's worth investing the time and resources to transition. Additionally, if you're looking for support, contact us for a zero-cost discovery phone call.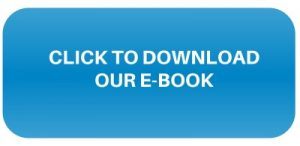 2. Custom Metadata Types
Incorporating Custom Metadata Types will be one of the best decisions you make in 2018. Why? It's more secure than its cousin "Custom Settings". Plus, unlike Custom Settings, Custom Metadata Types can be deployed! You can create and test in your sandbox to your heart's content. You'll also save time by deploying to your live environment without having to re-create all the records.
While this tool has been out for the past two years, it's often overlooked by admins and developers. If you're a developer, there are many ways to use Custom Metadata Types. As for Admins, the common use case is to add flexibility in validation rules, which is extremely beneficial. A favorite is giving the Admin the option to disable all Validation rules in the org – for specific users – with just a couple of clicks. This is great for handling big imports and certain deploys without impacting important business processes.
3. Salesforce Mobile 
It's 2018. If you're not giving your team mobile tools, you're behind. Salesforce Mobile is where it's at for those of us not tied to a desk. With a proper setup, some users could do everything they need to do on their phone or tablet and never have to access Salesforce on a laptop again! This is an ideal tool for the road user. And, there should be no more excuses for late data entry.
Recent Salesforce updates increased the power of Salesforce Mobile. Users can quickly update and create records with a quick tap on their phone. Admins can expose powerful automation and guidance tools by creating Flow Actions accessible in Lightning & Mobile.
4. Salesforce Optimizer 
This tool is a great first step in keeping your Salesforce environment healthy and working for your company. In fact, we've implemented Salesforce Optimizer for local and international companies, and it's has made a world of difference! How exactly does it help? It's a tool provided by Salesforce to keep things clean and running smoothly. It reviews your Salesforce configuration and then reports ways to improve your Salesforce environment. It also covers how close you are to limits, identifies potential usage outside of best practices, and even tells you which reports and fields aren't actively used.
If you're reaching your data limits, we'd be happy to help save you time by figuring out why and how this is occurring by implementing Salesforce Optimizer. We'll also put a process in place to purge what you don't need and help your business avoid extra data fees.
Want to Get Better?
We know how overwhelming Salesforce can be, especially for Admins. It's good to have experts, like us, on your team to help you realize the potential of salesforce.com. We know our stuff.
If you'd like to learn more about who we are, click HERE. And, when you're ready to transition to lightning or if you have any questions about our recommended apps and tools to ensure your Salesforce success in 2018, reach out. We love to help you up your Salesforce game and get 'better' at what you do.